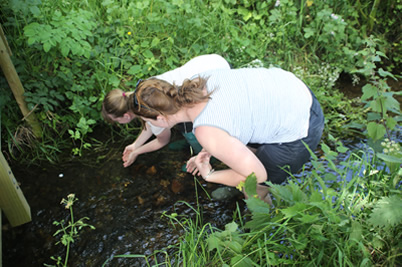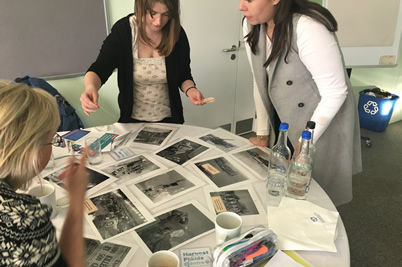 Fantastic course again which gets you thinking of how you teach in your school.
A fantastic thought provoking engaging course with many useful resources and ideas for an enquiry led curriculum in history. Can't wait for the geography one!
Entertaining, informative and useful. A passion for teaching and history was evident throughout. David's enthusiasm was infectious.
Fantastic course which has inspired me to go back and implement so much in my school.
As usual, top quality and plenty to think about.
Brilliant and informative course. Excellent resources and a very knowledgeable and exciting way of delivery.
Reassuring – mastery is something to be doing all the time – it's for everyone.
A fabulous learning experience – thank you!
Your courses keep me on track to be able to lead geography in terms of next steps.
A very informative and enjoyable session. Lots of ideas to take back and share with the school.
I really appreciate the resources received on this course and I have used many received in the past. I hope to continue to improve the provision of geography in my school using the latest ones.
Good support to understand mastery and thank you for all the resources.
Looking forward to exploring all of the resources that have been provided and certainly gives me a lot to think about and get on with back in school.
A very useful and informative course. Loads of good ideas and resources which will fit very nicely into what we already do. Thanks so much.
Resources look fantastic and can be applied to the current 'topics' we are doing at the moment. Really engaging course too.
As a new geography subject leader this was brilliant. It was so informative and helpful and has made me feel so enthusiastic about geography! Thank you.
Entertaining, informative and thought provoking. I'm now so keen to take what I've learned back to school and implement it.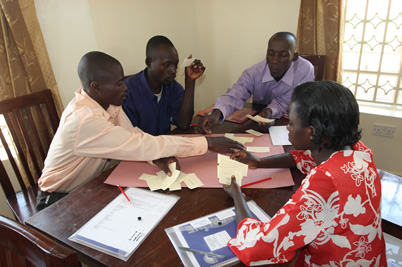 Great! Thanks for including EYFS!
Well explained and engaging with many ideas and resources that can be taken and directly be put into place in school.
This course has given me some excellent ideas and resources to develop history in school. Thank you.
A great eye opening course that has given me a better understanding of what history should look like.
Just what was needed! Given me lots to consider and take forward. Looking forward to sharing today's session with colleagues.
Extremely informative. In my second year of teaching and first time leading a subject, I feel a lot clearer about how to ensure progression in history.
So many practical ideas and food for thought. Our school current aim and focus is on progression which was covered well. Thank you.
I can't wait to get started on this way of teaching.
As a new subject coordinator I feel inspired and more positive about championing history and encouraging colleagues to inspire our future historians.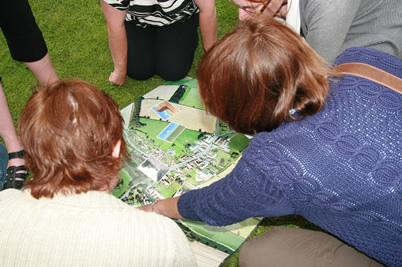 Testimonials
To date 327 teachers have attended training opportunities provided by David either in Geography (Mastery in Geography) or History (Planning for continuity and progression) during the 2017 – 2018 academic year. An overall rating evaluation of the effectiveness of the day provided by these teachers is currently:


| | | | | |
| --- | --- | --- | --- | --- |
| Excellent | Very Good | Good | Satisfactory | Unsatisfactory |
| 88% | 12% | 0 | 0 | 0 |
Comments and suggestions included on the evaluations of teachers attending training have included:
After becoming a new teacher recently, this day has literally changed my outlook on teaching. Before today I was struggling to fit in my scheme of work but after listening to David I now understand what is required -eternally grateful. 10/10.
David Weatherly is a brilliant trainer – having been to all his Geography courses, they just get better and better.
A very engaging course leader. It is fantastic to have a course led by someone who is still fully involved in education and has a fantastic plethora of experience.
Very useful and practical information and pedagogical ideas. The perfect balance between passion and inspiration and practical ideas for actually making a change in your subject area. Thanks!
Very informative and interesting. Particularly valued the theoretical insight into the National Curriculum. Will take away the concept of depth rather than breadth. Thank you.
Brilliant as ever David – thank you. Happy to come to this training even though it's my day off. It lived up to expectations.
Really good. It all makes perfect sense. The ideas are great – I get it! Inspiring. Thank you.
Another super day of training. I am leaving with a clear idea of what I need to do in school to ensure children's history learning is effective and shows progression.
Really enjoyed the course. Important information provided and a simple break down of how history can be taught successfully in schools. Brilliant!
I did enjoy the day – its contents and the messages and the carpet time. Thank you for including EYFS – a great place to start nurturing young historians (very refreshing approach and time also to absorb principles and information).
Focus on concepts and outcomes to develop a strong skills based enquiry led curriculum. Really enjoyed the day and feel motivated to progress and improve learning in history.
You challenged my thinking about history and I can now use this to best inform our future.
David has made me rethink how we teach history currently. It has made me think that we need to readdress our teaching to improve the children's understanding. Thanks David.
I found the approach to critical thinking in relation to history very helpful. I feel I have the tools to successfully implement a history policy for my school to benefit the children. Many thanks.
Really useful. Gave me ideas about how to feed back to school and lead an enquiry led subject. Also improved my subject knowledge! Thank you.
Some important whole school messages to take back with us.
Loved the theory of the curriculum – would have liked even more!
Came away with lots of ideas and ways to move forward. Invaluable. Excellent venue too. Highly recommended.
It's a great start to reorganising and reinvigorating our curriculum.
Great course with lots of practical ideas that I can take back to school with me. It has made me really think about how we teach history and develop children's skills set so that they can become proactive historians. Thank you.
Thank you for an excellent day. It was great to have Early Years included and I feel I can now go back to school and really champion geography.
I leave with a new found enthusiasm for history – thank you!
Some fantastic ideas and resources to return to school with and to make positive and productive changes for teachers and learners. Thank you.
Lots of ideas to take back to school and reform our history curriculum in line with other subjects. Great resources.
Really informative. Great that EYFS was included. Can easily feed information back to staff. Good range of practical and theory included. Thanks.
Refreshed and refocused regarding history in my school. Plus lots of freebies as always! Thanks.
Lots to take away – lots to think about. Already thinking about how I can adapt our existing curriculum.
I've learnt to take a step back from driving content.
The conference was very informative. I feel that I have learned so much about the pedagogy of history. I feel very confident about what next steps I now need to take in school.
Fantastic delivery and excellent resources and activities throughout the day. Enjoyed the full EYFS – Upper Key Stage 2 progression – this was very useful.
Super direction given and very precise advice to drive learning in the curriculum forward.
Brilliant day. I feel much more confident now. Great knowledge, skills and resources to take away.
Very useful. Background/evidence for doing less better! So engaging – fantastic facilitator.
It was brilliant! The course was incredibly inspiring and I look forward to coming each year.
As always very informative and providing clear direction on how to action this in school.
Thoroughly enjoyed the day and know that it will improve my classroom practice. Looking forward to sharing with colleagues and SLT.
Thank you. This course made me evaluate the teaching of history in our school and taught me a new way of delivering topics and encouraging learning.
Great resources and examples given and explained which can be given to staff to develop history. Good examples of skill progression. Thank you.
The course gave me lots of teaching points to think about. Very motivating. Enquiry question importance reminder was great.
Brilliant. Engaging and good participation opportunities.
Thought provoking course with clear messages to take back to school. Thank you.
Enjoyed it lots. Really good ideas and a point to start reflecting on best practice.
Excellent course. I feel more able to lead history in school.
Great ideas for EYFS and Key Stage 1 – on what to cover and how to expose EYFS to history.